State Representative C.D. Davidsmeyer (R-Murrayville) today announced Jeanmarie Shafer from Winchester, Illinois as the top winner in the first round of his district-wide photo contest. Ms. Shafer submitted the winning photo of a Heli Team crop-duster helicopter turning into a corn field.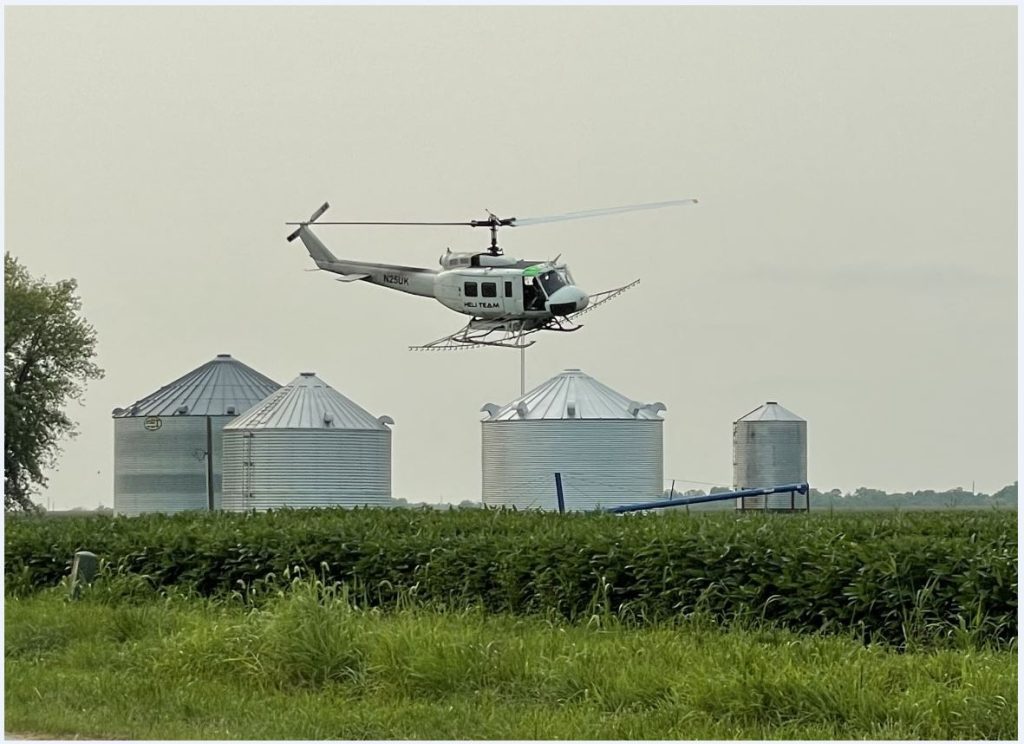 "Thank you to everyone that participated. We have so many talented people in the 100th District. It was great to see so many pictures to make me feel at home. My staff and I had a hard time choosing just one. I will be hanging several in my Springfield Office. I look forward to the next round of photos," stated Rep. C.D. Davidsmeyer.
The runner-up winners who will also have their photos displayed in Rep. Davidsmeyer's Capitol office include:
Name Hometown
Rosa Renner Alton
Pamela Helmkamp Bethalto
Brenda Reif Eldred
Damon Eich Jerseyville
Christy Hartman East Alton
The photo contest will run through 2023 and winners will be chosen at three different times throughout the year. The first round of pictures was selected on July 15. The next deadline will be October 1 and the third deadline will be December 15.
Individuals whose pictures are selected will have their photo framed and hung in Rep. C.D. Davidsmeyer's Springfield Capitol office and will be invited to his Springfield office once it has been displayed. The 100th District includes all or portions of Adams, Brown, Calhoun, Greene, Jersey, Macoupin, Madison, Morgan, Pike, and Scott Counties.
"This photo contest is a good way to highlight the amazing places and fun events in our district to showcase where we live, work and raise our families here in Illinois," added Rep. Davidsmeyer.
Please contact Rep. C.D. Davidsmeyer at 217-243-6221 if you have any questions or by email at RepCDDavidsmeyer@gmail.com.