We are now halfway through the legislative calendar for the spring and while I work to stop some of the crazy legislation that keeps coming out of Springfield, I want to make sure that everyone knows that we are here to help with much more than that.
My office works hard to maintain good relationships with all of the State departments to ensure the best results for our constituents whenever you need help. I also want to remind everyone to sign up for my email updates at my website CDDavidsmeyer.org."
Though about 85 percent of my district is the same, there are some new areas that are now part of the ten counties included in the 100th District including all or portions of Adams, Brown, Calhoun, Greene, Jersey, Macoupin, Madison, Morgan, Pike, and Scott.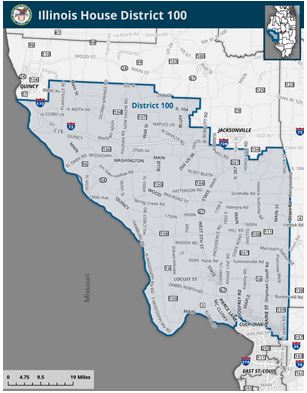 Anyone wanting to confirm the district they live in may access the new map online at (//CDDavidsmeyer.org/district/). For those of you planning a visit to our State Capitol in Springfield, whether with your family, school group, a civic organization, or by yourself, I encourage you to contact my Springfield office and let us know when you will be in town. The Capitol office phone number is 217-782-1840.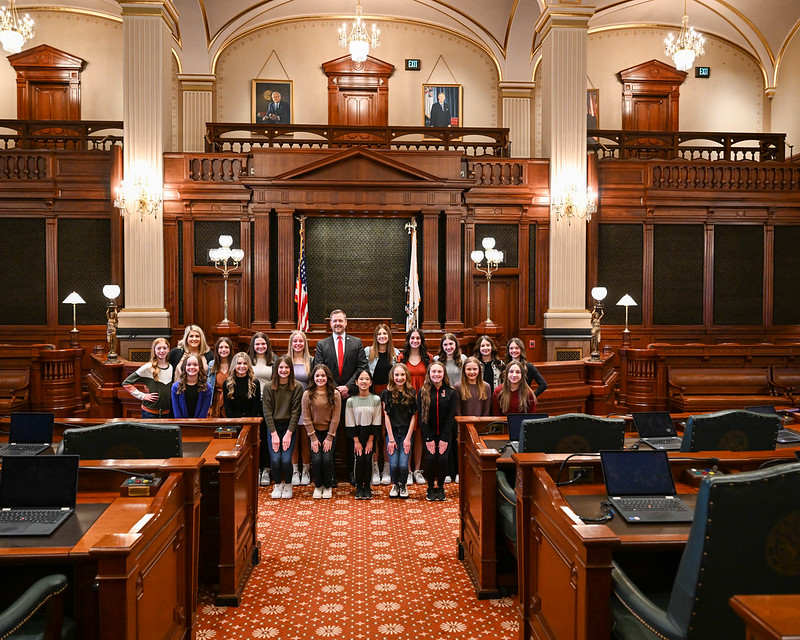 Thank you to all who have contacted me regarding legislation I am sponsoring. Please reach out to me anytime about bills that impact you, your family, your business or community.
Respectfully,