Springfield, IL… State Representative C.D. Davidsmeyer (R-Jacksonville) is pushing for the Taxpayers' Fiscal Charter as a first step towards fiscal sanity.

"At a time when Illinois can't pay its bills, we cannot continue to make new promises. The Taxpayers' Fiscal Charter is a legally binding contract between legislators and voters. It requires politicians to freeze spending, stop budgeting gimmicks and makes the Illinois budgeting process transparent," said Davidsmeyer.

The Charter provides a realistic approach to the State's fiscal woes.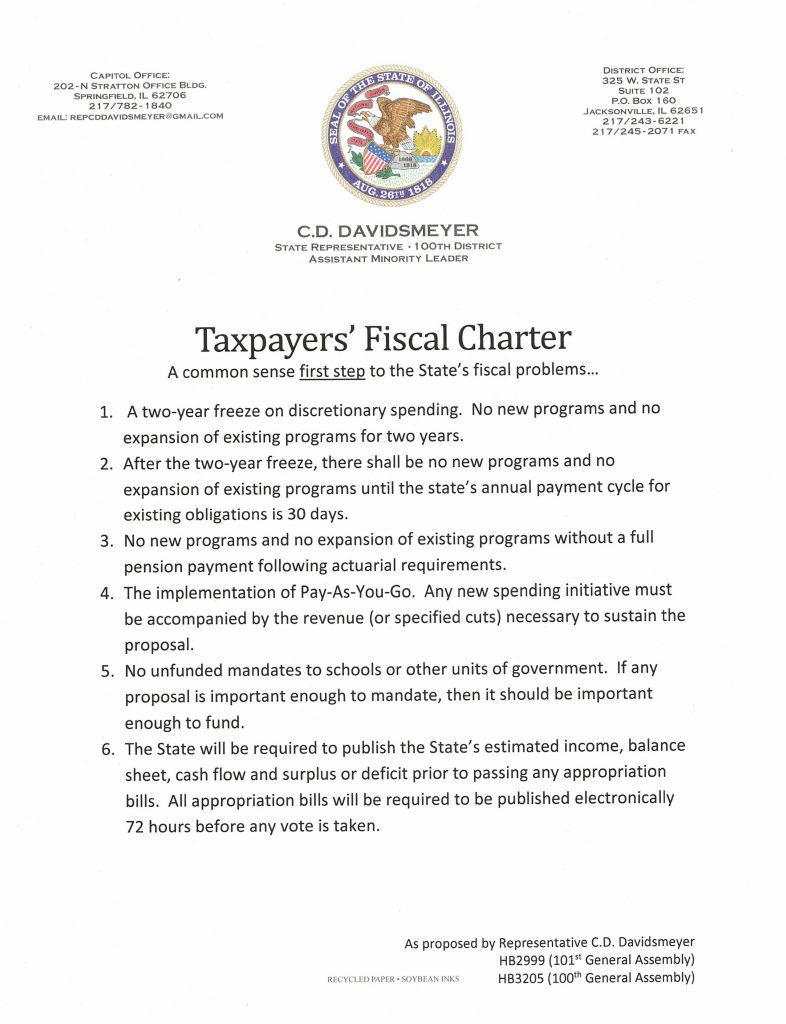 "The Taxpayers' Fiscal Charter freezes spending for two years, a freeze that will continue until Illinois is paying its bills within 30 days. It requires a full pension payment with no gimmicks or political math. It also gets rid of unfunded mandates and requires politicians to name a funding source for all future programs. And finally, it requires the budget to be online for 72 hours before any vote."

This is the third time Davidsmeyer has introduced the Charter.

"The State of Illinois is in need of surgery. Before surgery, we have to stop the bleeding and the Taxpayers' Fiscal Charter is that first step to fiscal sanity!