JERSEYVILLE ECONOMIC DEVELOPMENT COUNCIL UNVEILS NEW MULTIMILLION-DOLLAR RAIL-SERVED LOGISTICS PROJECT
– The Mid-American International Gateway Project Brings Transformative Economic Potential to Jerseyville and the Entire Region –
– The Early-Stage Initiative is Projected to Add a Meaningful Amount of New Jobs and Fresh Investment Capital to Local Communities –
JERSEYVILLE, ILL. (Mar. 2, 2018) — A multimillion-dollar economic development project, the Mid-American International Gateway (the "project" or "initiative"), was announced today at an unveiling ceremony in Jerseyville. The project is the result of a collaboration between Stonemont Financial Group ("Stonemont"), a leading private real estate investment firm headquartered in Atlanta, Georgia, and the Jerseyville Economic Development Council. The park will be served by the Kansas City Southern ("KCS") rail network, which played a key role in forging the ongoing collaboration.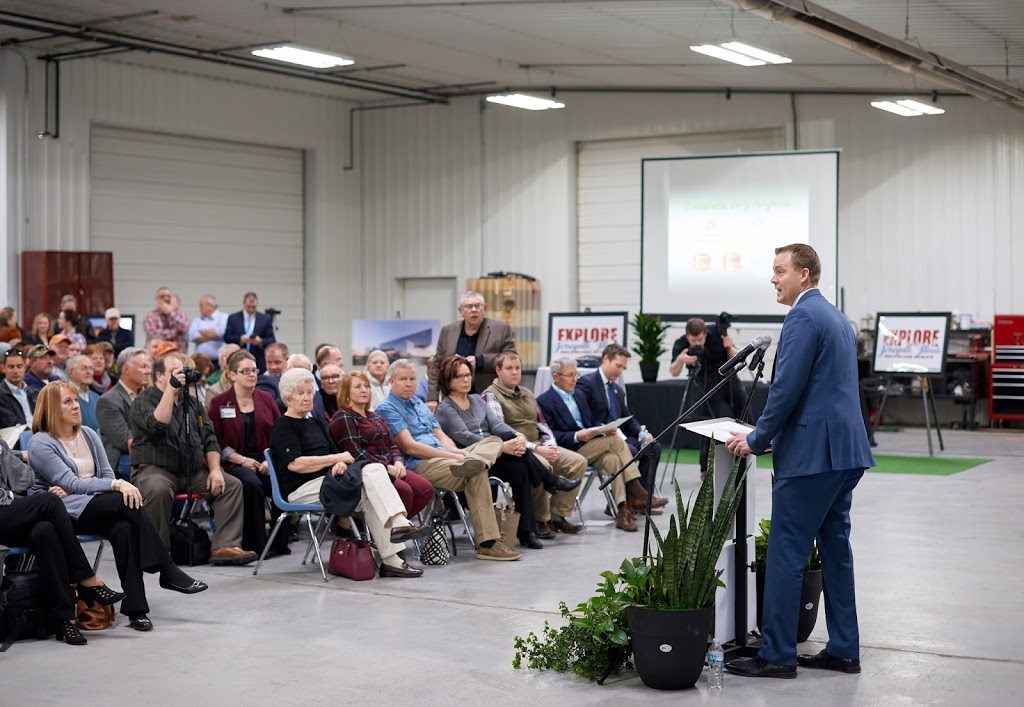 The nearly 1,400-acre rail-served logistics park site will be located east of the existing KCS rail line that passes through rural Jerseyville on its southeast side near Crystal Lake Road. Stonemont projects that construction could begin as early as this year, with deliveries possibly rolling through about 12 months later. The firm also estimates that investments in the project could ultimately total approximately $500 million.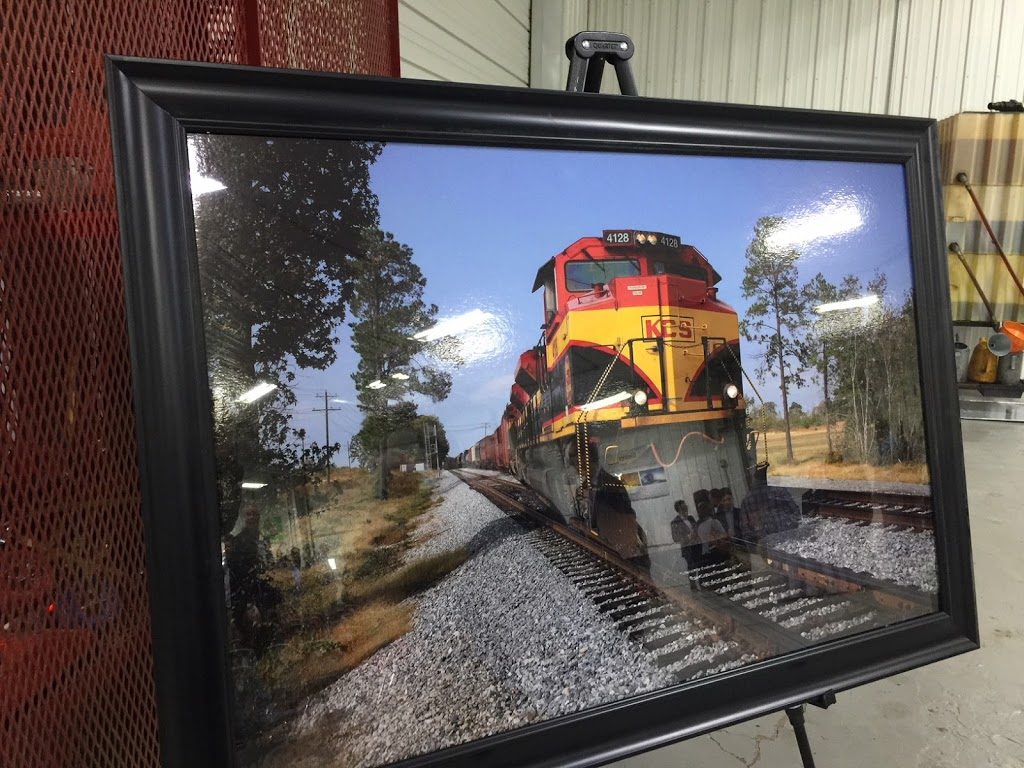 "Stonemont sees transformational potential in this project and that is why we are committed to investing the appropriate amount of capital to help bring it to life," stated Zack Markwell, Chief Executive Officer of Stonemont. "While the project is still in its due diligence phase, Stonemont believes the park can address critical logistics needs for a wide variety of rail users in the U.S. and Mexico, as well U.S.-based parts and components manufacturers that ship products down to Mexico for assembly."
At Friday's event, Jerseyville Mayor William Russell partnered with Stonemont and KCS to make the announcement and express optimism about the project's potential to spur economic growth.
"We anticipate the project will support new, long-term jobs that could help keep young people working here in in our community until they retire," Russell stated. "We will serve 11 states out of this site, essentially anywhere within reach with one-day trucking. The possibilities for business and job growth are significant."
Mayor Russell chairs the Jerseyville Economic Development Council and has been the project's lead advocate since his pre-mayoral days as one of the City's commissioners. The Mid-American International Gateway project has been the subject of much local and regional discussion for the past three-plus years.
Also in attendance for today's announcement were U.S. Rep. Rodney Davis (R-Ill.) and Illinois State Representative CD Davidsmeyer (R-Jacksonville). "I'm proud of Mayor Russell and the team of leaders from Jerseyville who were able to bring this significant transportation, logistics, and manufacturing development to the region," Congressman Davis said. "This project will bring quality jobs and opportunity to Southwestern Illinois, and I look forward to working with these leaders over the coming years to ensure that this facility continues to grow and benefit the region."
"It is exciting to see this huge investment coming to fruition after years of hard work. I want to thank Mayor Russell, Shari, Kansas City Southern Railroad, Stonemont, and everyone in Jersey County who have worked to ensure that this project will provide a great boost to our regional economy. Our area has so much to offer and I look forward to all of the opportunities that this project will bring," said Rep. Davidsmeyer.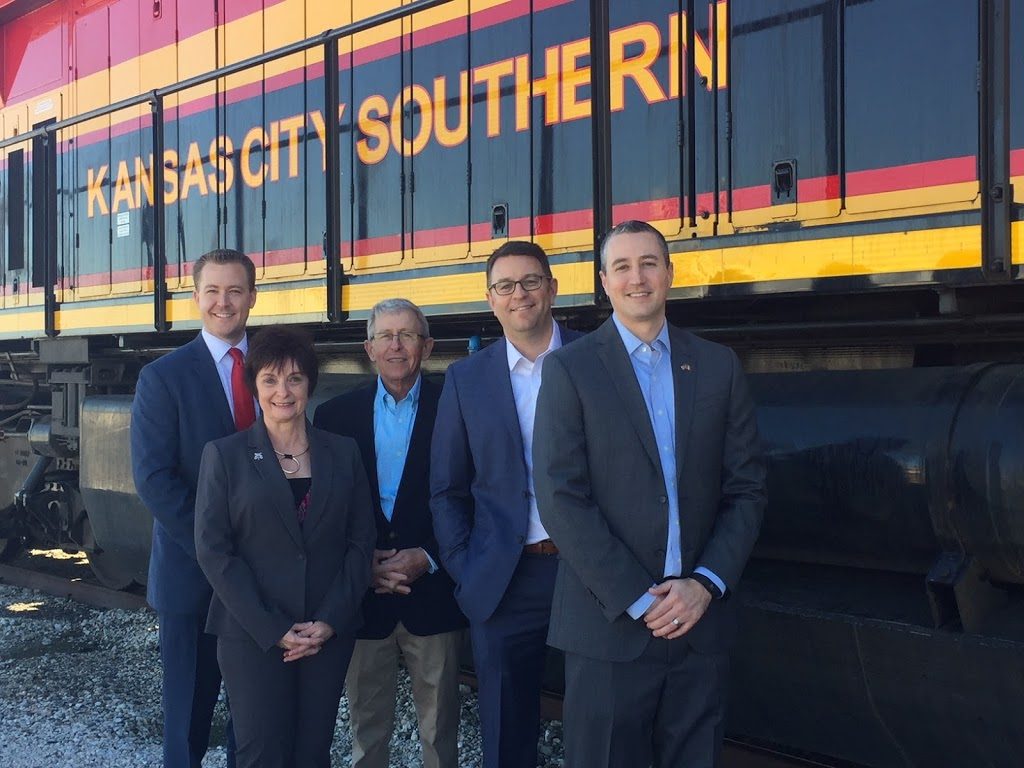 With eventual plans for the City of Jerseyville to annex the development site, Mayor Russell noted that the project will have immediate access to the benefits that come with being a part of the newly-formed enterprise zone that encompasses Jersey, Greene and northern Madison counties, as well as being in a free trade zone thanks to America's Central Port district, and finally the soon-to-be-created fourth Jerseyville TIF district. These benefits are expected to draw in more large companies and jobs.
About the Jerseyville Economic Development Council
With a mission to increase the economic vitality of the Jersey, Greene and northern Madison County region, the Jerseyville Economic Development Council promotes economic development activities targeting both large and small businesses with a goal to attract new entities and sustain those who are already doing business in the region.
About Stonemont Financial Group
Stonemont Financial Group, a leading private real estate investment firm headquartered in Atlanta, Georgia, specializes in investing across a broad spectrum of asset classes and geographies to deliver attractive risk-adjusted returns. Stonemont offers diversified and differentiated real estate investment strategies and vehicles to institutions, family offices, trusts and high net-worth individuals. The firm's founders and managing principals have a track record of more than 20 years and $18 billion invested.